As the title says.
If you set "10" (the default setting) for the number of sentences per round, you will be given five new sentences plus five more for reviews. These are randomly mixed.
But if the setting is "5" per round, no new sentence is given. All five sentences are for review.
Here are screenshots from the browser version (Win 10 x Chrome). But it's the same when I play on the latest version of iOS (15.7).
I think I've seen the same bug in the past, so it is not probably related to version updates.
Image 1: Setting page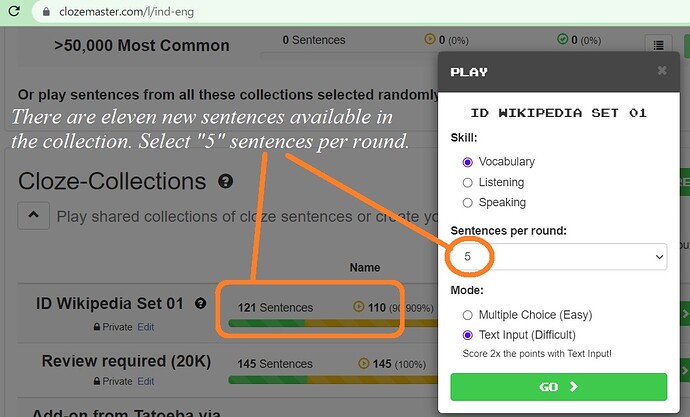 Image 2: Post-play page