Hello,
Here are a few situations I've come across while reviewing sentences.
Note: All of these situations happened in Turkish from English.
While reviewing my cloze collections, the first sentence in the review session appears to have an error.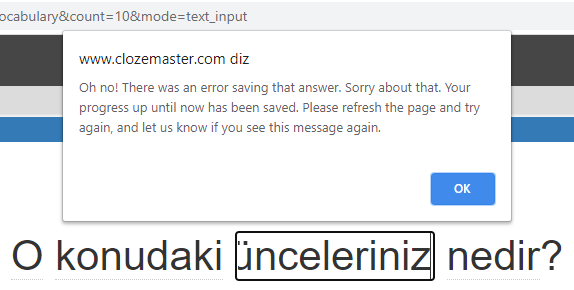 After displaying the correct answer, the input box is not resizing in order to show the full word.