I noticed that there is a new feature that would have gone up in the last week, probably more recently; the ability to make your profile private: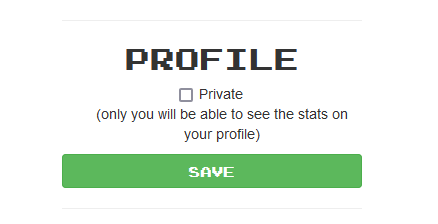 Nice. But I did note a few oddities which cropped up at the same time.
All of my "congratulations" notifications have disappeared save two, which were given by one person 5 days ago, though on my Profile there seems to still be a full record for the 10 most recent items that appear on there.
I'm used to there being a discrepancy between leaderboard points shown on the Android app vs web, but this one…
TimeandtheRani (who I know hasn't played for ages, and therefore should not be affected by timing issues), is shown on Web as Level 350, 12,876,262 points.
On the app? 12,179,366 points. Around 700 THOUSAND difference?
It could be a coincidence, but I'm wondering if something got broken in the update.