Today, I noticed that the multiple choice suggestions, at least for Traditional Chinese, sometimes show suggestions from a different language. In this case, one of the suggestions is Japanese, which is obviously not correct: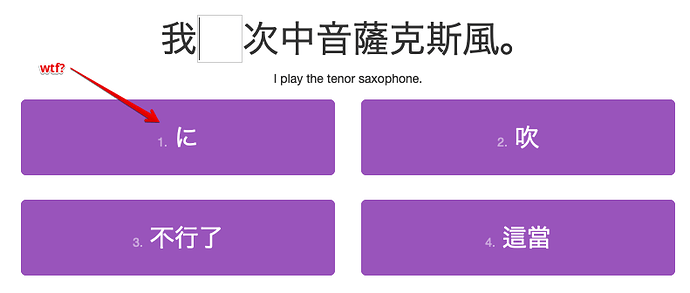 Can that be improved?
BTW: also notice that in this case, there's only one viable option (2), because it's the only one that fits the size of the cloze box. No need to actually learn Chinese

Can that be improved as well? Perhaps a simple improvement (for Chinese) would be if the application only came up with suggestions that are the same length as the cloze.