Hello Clozemasters! Someone mentioned in the subreddit:
In Lingvist, you get the translation of the whole sentence and also the translation of the missing word. That translation of the missing word can be more than one meaning of it. It prevents most of the confusions, and also helps to better understand the word.
One of the more common points of feedback that we get about Clozemaster is that the missing word can be ambiguous given the translation, so we're always on the lookout for improvements there. Seeing that comment above, we thought we could probably do something similar.
Do you think it'd be helpful to have a translation of the missing word as a hint when playing text input?
Example: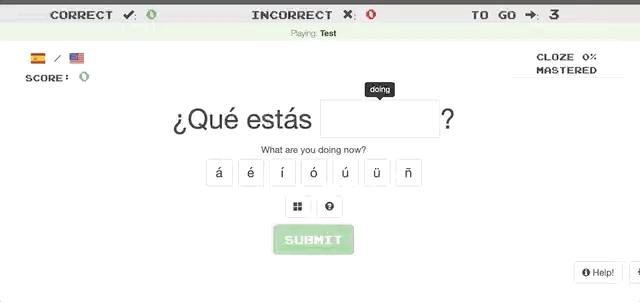 Hints like this are only shown before answering, are editable, and can be turned off in the game settings (only on the web at the moment, will be toggle-able in an upcoming release of the mobile app as well).
Curious to hear what you think - would this be useful? Or would you immediately turn it off? Would something else be more useful? Thanks for any feedback/input!