@mike - just a small big thing! Hopefully the current dashboard Level 127 will eventually change to Level 137? I hope so.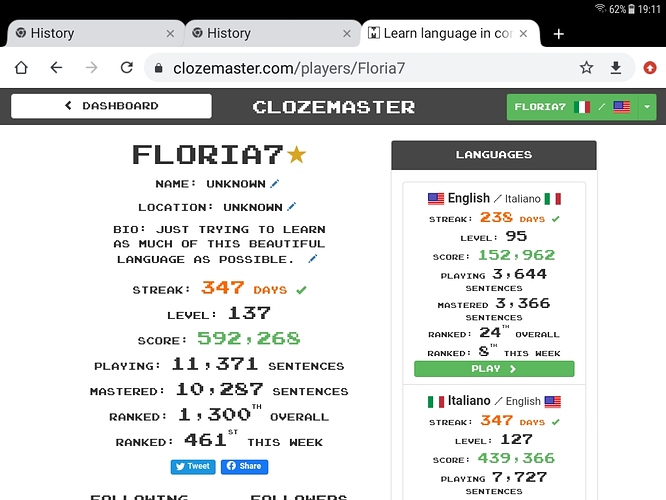 I was so busy with Italian grammar I didn't notice the Dashboard hadn't updated. Lots of "levelling up to 137 greetings" alerted me to the incorrect 127. Seems some scores aren't recording again. Hope my profile pic explains all.
Last Wed or Thursday I found that somehow or other French had been added to my courses so I used the red bucket and deleted this with zero work throughout. Could this have been part of the problem?
Thanks again for helping to update me to my hard-earned Level 137.
Edit: @mike - query now explained so no problem. We live and learn;-)