I really wish the floating button in the bottom-left corner could be hidden away on small devices, since it gets in the way and obscures the input area when the virtual keyboard takes up the bottom part of the screen.
I was not able to take a screenshot with the keyboard visible, so this was the best I could do. Here, the correct option is partially hidden: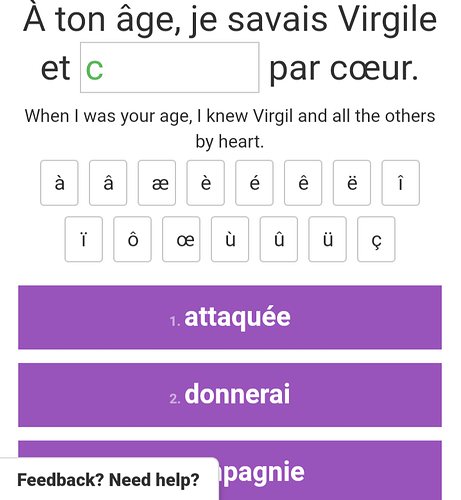 Update 1: I think this has already been fixed, just a few hours later. Much appreciated!
Update 2: The change seems not to have taken effect on two of my language pairings: Spanish from English and Portuguese from Spanish. Strange!
Update 3: And Danish from Spanish.