I'm very new to learning Mandarin and often don't recognise many of the words even in the Top 100 category.
When I click on a character after answering, hoping for a translation, what comes up is often the translation of the whole sentence or part of it. In the example below, clicking on the characters doesn't help me deconstruct "Just an ordinary gorilla"!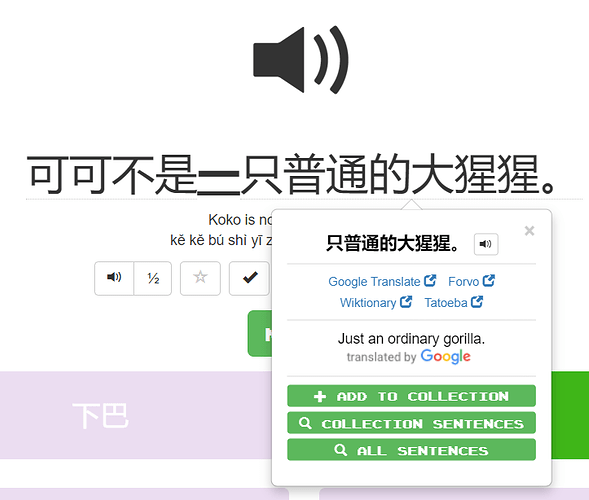 On the other hand, sometimes it does work for individual words / characters, which I much prefer. It's not clear to me when and why it does one or the other.
I realise there's some difficulty in Chinese of knowing when a character stands alone and when it's part of another word, but it would be great if that function could break things down more than it often currently does.