I created the following collection: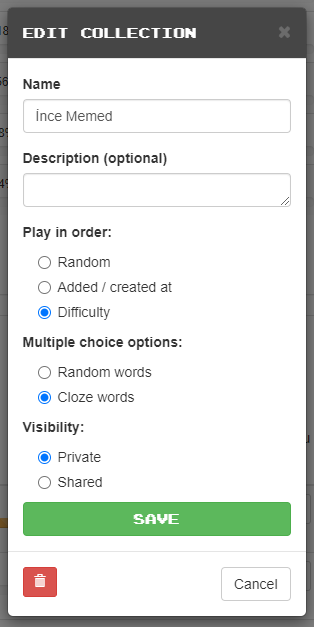 This collection contains 26 sentences. I played these 26 sentences a couple of times, always in rounds of 10. At somepoint, mastered 10 of the 26 sentences. (Which indicates that something isn't right here, as I only seem to have 25% and 100% mastered sentences, none of the sentences are 50% nor 75%).
Here's the problem: If I keep playing rounds of 10, I only get mastered sentences.
I believe this as to do with the "Play in order of Difficulty" setting, but I wasn't expecting this behavior.
I'd expect something like this:
All sentences of 25, 50, 75 would be randomly selected first (since they have no level of difficulty set), and then 100% Hard, 100% Normal, 100% Easy.
To (sort of) get rid of this problem, selecting a bigger number of sentences than the ones mastered allow other sentences to appear as well.
Let me know if this can be fixed, or if I'm misunderstanding how the setting works.