The Android app shows loading screen with message "Uploading offline data" indefinitely , it's basically stuck!
just to check - this is after updating?
I had had this problem before, but it was solved today
For me, it was after the update.
Sorry about that and thanks for letting us know! Might you be able to post a screenshot? Also what device/OS are you using?
I see the error on my Samsung Galaxy J3 Android phone (SAMSUNG-SM-J320A) and also on my Flex Insignia Android tablet. Here's a screenshot: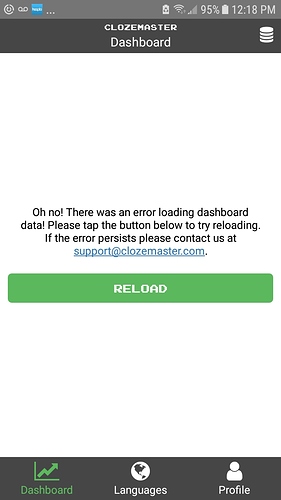 I was able to uninstall and reinstall the app on both devices.