The automatic Google translation of individual words seems completely useless to me, even for a major language like Spanish. Just look at this screenshot: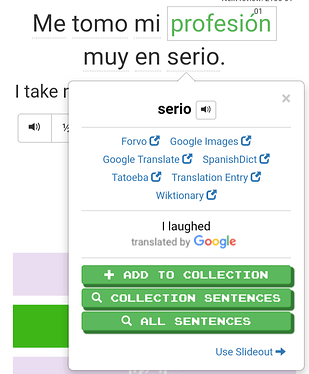 Google ridiculously translates the adjective serio as "I laughed"!
I can understand the flawed reasoning, as se rio means "he laughed", but "I laughed" is me rie: talk about jumping to conclusions!
So I'm wondering: what's the use for such an unreliable tool in the first place, other than for laughs?