English Translation

I'm happy you're here.
Why is this congiuntivo?
It fits in with the sense of sentimenti or stato d'animo, as described by Lucrezia in this video (which hopefully should play at the relevant point in the video) -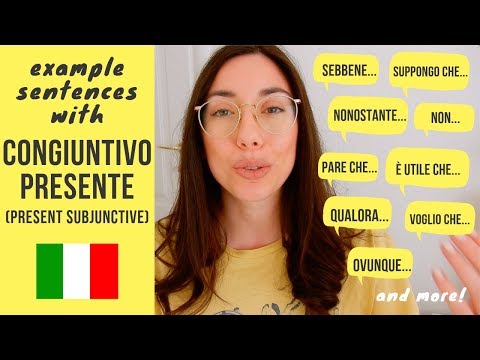 or on this web page under the section Vanno col congiuntivo i verbi che esprimono gli stati d'animo-
Il congiuntivo – Come e quando si usa - Noi parliamo italiano, e tu?