Hi! Clozemaster newbie here, still figuring things out.
I haven't changed the default review intervals yet, so it looks like a 100% mastered sentence would return for review in 180 days. But I noticed that the check mark button for manually mastering a sentence in the app shows a review interval of

- and the confirmation message says the next review date is set to next century. Is this correct, that the manually mastered sentences won't reoccur and the ones reviewed 4x will?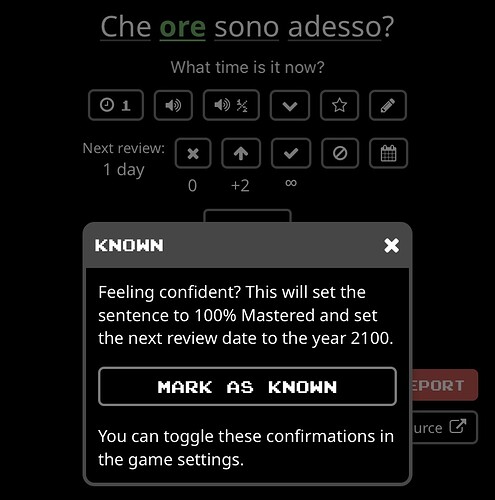 Grazie!