Currently, when we select a word from a sentence that we have already submitted an answer for, a dialog is shown that looks like this: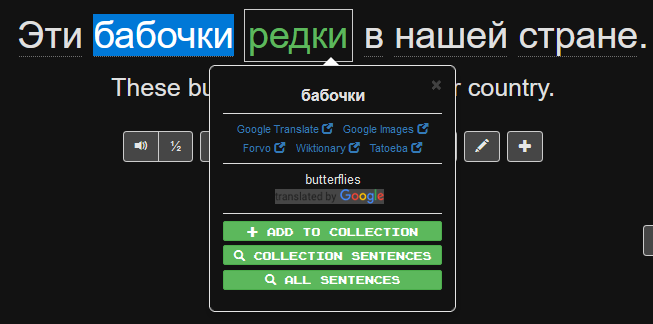 I use this dialog all the time to look up the word at Wiktionary, search for occurrences of the word at Tatoeba, or listen to the pronunciation at Forvo. But I'd like to suggest one more link, namely to Reverso Context for the given language pair. Here's the link to the search results for "butterflies" for the English-Russian pair:
https://context.reverso.net/translation/english-russian/butterflies
and here's a screenshot: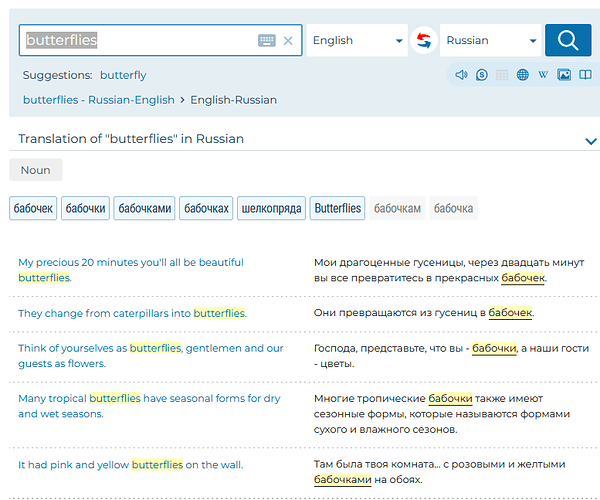 I find that Reverso Context complements Tatoeba well. The sentence pairs at Reverso Context are collected from real-world sources, while the ones at Tatoeba are mostly composed intentionally for the site. Both are useful for language learners.