When using Clozemaster on a desktop browser, a bold weight is applied to the multiple choice answers.
Unfortunately, the legibility of Chinese characters is affected by the bold weight. This is especially true for traditional Chinese characters which often have more strokes and finer details.
Here is a comparison of the bold and regular weights on a Cantonese multiple choice question. To get the regular weight I used Chrome's element editor to change the CSS properties of the button.
I would love to have the option to disable the bold weight on Chinese fonts. Perhaps it even makes sense to disable bold weight for all Chinese languages.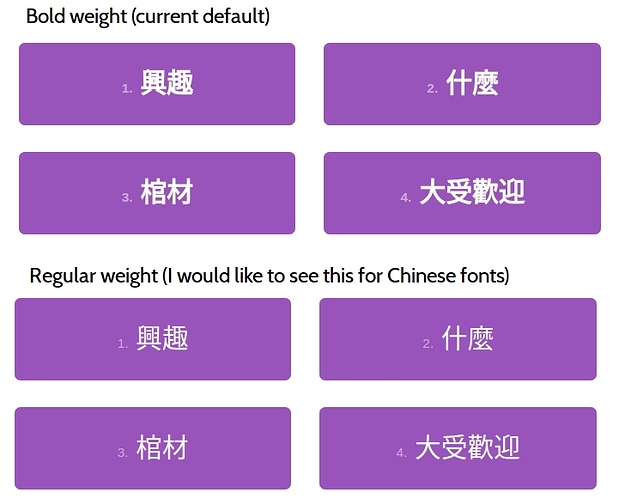 font-weight: bold
was changed to
font-weight: normal