Hi Mike/Clozemaster team,
Is it possible to add special characters to the sentence input area? What I'm referring to is this: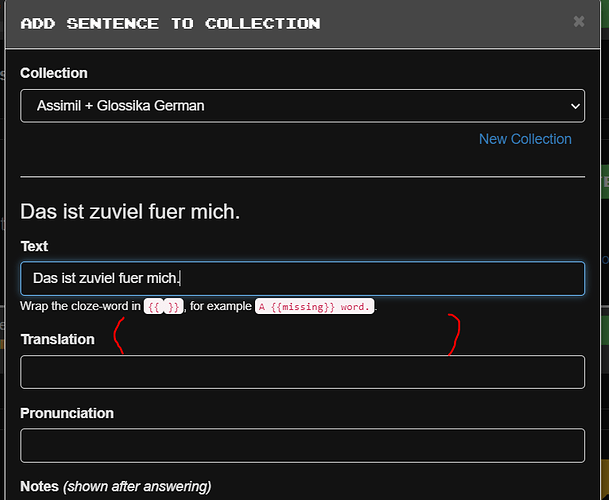 If it's possible to add the special character buttons (for German in particular)


Right now I'm copy pasting my input characters and it's quite annoying. I'm typing all the glossika and Assimil sentences into a collection.
Thanks!